Mod's
Details

Parent Category: Mod's
Raspberry PI Wardriving setup
how to setup a Raspberry PI 4 or 3b to collect Wifi information. This is commonly called Wardriving (Wikipedia)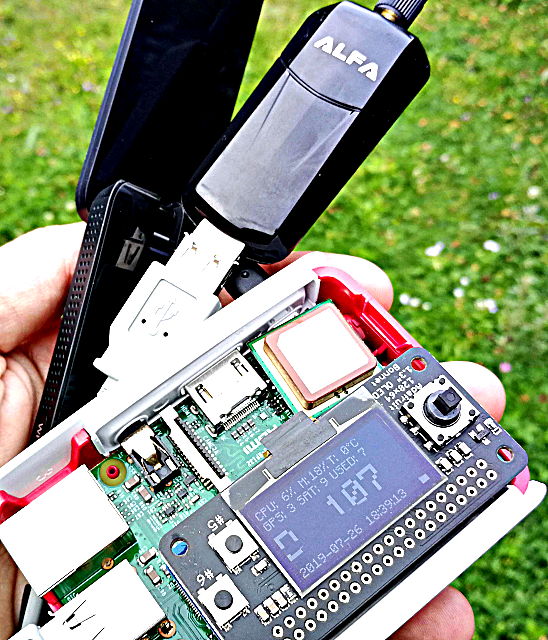 The RPI will run Kismet to collect all surrounding Wifi networks. This then can be uploaded to WiGLE to map all the WIFI´s!
Details

Parent Category: Mod's
Ladestrom Garmin 735XT
Die Garmin Forerunner 735XT läd den internen Akku mit 0,17A. Der Ladevorgang benötigt etwas über 1 Stunde um von ~10% vollständig zu laden. Dabei fließen 180mAh in die Uhr.
Gemessen wurde mit einem USB Messgerät UM25C, über Bluetooth wurden auch die Daten geloggt:
Man sieht die typische Ladekurve für einen LiPo Akku, zuerst konstanter Strom der dann in konstante Spannung übergeht.
Die gemesse Energie kann direkt am UM25C abgelesen werden:
Details

Parent Category: Mod's
2D Xmas Tree
a little christmas decoration tree made out of a PCB, all parts are within the PCB, making it only 1,6mm in height!