Mod's
LoRa Eigenbau Sender
Wie baut man einen einfachen LoRa Sender? Es gibt mehrere Varianten, hier wird es mit dem Dragino LoRa Shield gezeigt.
Clicke Weiterlesen um zu sehen wie der Lora Sender gebaut wird
Write comment (0 Comments)
LoRa in Tirol
LoRa, oder genauer das LoRaWAN ist ein Funknetzwerk für das Internet der Dinge "IoT". Es hat einen geringen Energiebedarf und läuft im Lizenzfreien SRD Band auf 868MHz in der EU.
Gut geeignet für Sensoren die wenig Daten senden, zum Beispiel die Temperatur, Luftfeuchte oder dergleichen.
Für den Betrieb werden Gateways benötigt, Vorteil bei LoRa ist das es durch die Community betriebene Netzwerke gibt, durch diese sind bereits in den meisten größeren Städten Gateways vorhanden.
Ein Gateway kann auch selbst betrieben werden, die Community lebt von Personen die dies tun.
https://www.thethingsnetwork.org/ Das The Things Network ist eines des größten Community Netzwerke, die Abdeckung in Tirol sieht dort wie folgt aus (Jänner 2020):
Die Reichweite der Gateways kann auf http://ttnmapper.org/ betrachtet werden, dort wird ebenfalls über eine Community die Abdeckung aufgezeichnet (Jänner 2020):
Es ist eine kleine Anzahl an Gateways vorhanden, mit etwas Glück kann man also in Tirol direkt mit LoRa starten!
LoRa wird durch die LoRa Alliance https://lora-alliance.org/ verwaltet, auf deren Website gibt es einiges an Lesematerial. Ebenfalls auf https://www.semtech.com/lora Semtech, der Firma hinter der Erschaffung von LoRa findet sich Lesematerial.
Anleitungen zum Bau von Sensoren / Gateways, dem The Things Network und LoRa generell findet man auch auf Youtube und Co.
Suchbegriffe als Starhilfe: RFM95 LoRa Module, SX1278 Transceiver, Dragino
Write comment (0 Comments)
Lichtmaschinenregler tauschen
Der Laderegler einer Lichtmaschine sorgt für eine konstante Spannung im Bordnetz des Autos.
Der Generatorregler hier hat die Teilenummer 028903803D, dieser ist passend für die meisten Golf 3 Bosch Lichtmaschinen.
Er kann einfach getauscht werden, hier seht ihr wie:
Write comment (0 Comments)
Raspberry PI Wardriving setup
how to setup a Raspberry PI 4 or 3b to collect Wifi information. This is commonly called Wardriving (Wikipedia)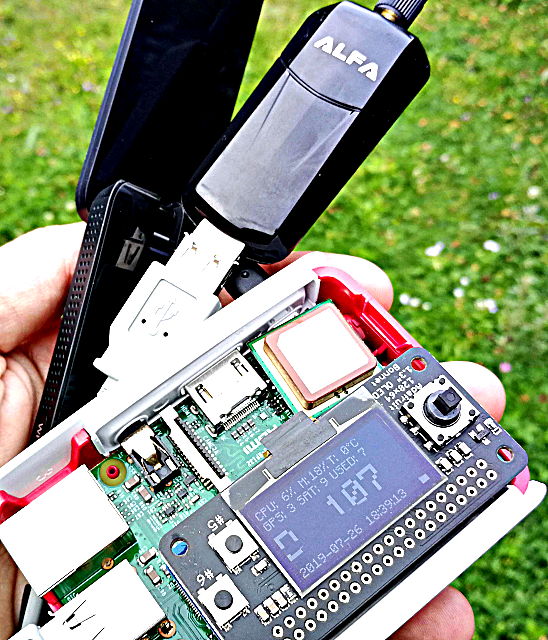 The RPI will run Kismet to collect all surrounding Wifi networks. This then can be uploaded to WiGLE to map all the WIFI´s!
Write comment (4 Comments)
Huawei 3D Facebook Images by extracting the Depth Map
extract the depth map from the Huawei Image and post 3D Images on Facebook! Or do other things with it

Click to see how its done, including the programm and everything for it!
Write comment (8 Comments)
Subcategories
Elektronic's

Mods aus dem Bereich Elektronik

Article Count:

25

Technik

Technikrelevante Dinge die sonst nirgends passen

Article Count:

22

Auto

Article Count:

15

Arduino

Article Count:

21

RC

Mods rund um Ferngesteuertes!

Article Count:

2